Last year, I got to write a piece for Polish VOGUE all about what John Lennon's Imagine means to me. As it's his Birthday today, I thought I'd share what I wrote with you.
My love for John Lennon precedes memory. Imagining my world without him, pun intended, is not easy to do. I grew up in a reunified Berlin. My dad was a second generation survivor and a musician himself. My mother, a fashionable west Berliner through and through. I was four years old and desperately wanted to watch television. My hippie parents were sceptical of exposing their children to screens,  but finally relented and let me watch The Beatles' Yellow Submarine. The day I watched that animated film and heard that music for the first time, everything changed forever. I knew what I wanted to do with my life and I have not altered course since: fight Blue Meanies with music. I became obsessed with The Beatles. While my friends were singing into their hairbrushes to NSYNC and Britney Spears, I consumed every Beatles album in chronological order. I loved everything about them and, while they were the most famous band in the world, it somehow felt as if they belonged just to me – my secret, cool indie band that no one else knew about. In 90s' Berlin among ten year olds, that was more or less true. 

It was John Lennon in particular who drew me in; the pointed honesty of his lyrics, the raw anger, the vulnerability, the ability to distill a complex human emotion and condense it down to its simplest, most perfect description. The Beatles, unlike the music my peers were enjoying, wrote their own songs. I have no idea how or why, but that was of huge importance to ten-year-old me. I grew frustrated with myself. I had started composing little songs about dolphins and, on occasion, I'd even tried to write songs about fights or adventures I'd had with my friends, but none of them satisfied me. The self-imposed goal was to write my own songs; songs that were true and said something important about the world around me. The goal was to be like John Lennon. 
My parents, picking up on this Lennon affinity, bought me a copy of Imagine on CD for Christmas. I wasn't seen for much of the time between Christmas and New Year – countless hours were spent in my childhood bedroom, lying on the floor, elbows dented from the rough carpet, staring at the artwork and listening to the album on repeat. On the cover, John looks right at you through those famous spectacles, but the fact that his face was opaque in the sky, obscured by fluffy clouds made him seem more of a deity to me. I soaked up and wanted to understand every word:
"Dad, what does 'crippled inside' mean?
"Dad, what's 'money for rope'?
"Dad, what does 'living with straights' mean?
My father would patiently answer any Beatles related question I had and there were many. More than anything, I would never grow tired of singing Beatles songs with him and he would patiently oblige, frequently 'playing John and Paul, making music together in the kitchen far beyond a sensible bed time and I loved him for that.
Already somewhat of a Beatles scholar at the age of ten, I remember feeling that John Lennon's Imagine was somehow both more brash and, in places, more soft and vulnerable than many of The Beatles songs I knew. Without McCartney to add melodic frills and musical experimentation, what was left was all the naked emotion, It was all about the words and the feelings they conveyed. In my least favourite track, 'It's so hard', even the saxophone sounds harsh and scratchy, underlining the frustration of "it's so hard, sometimes I feel like going down". My favourite song on that album, 'Jealous Guy', on the otherhand, is so beautiful, it hurts. The opening piano chord is enough to arrest my whole being and stop me in my tracks. Unlike the cover of my CD, this sensation has not faded in the 20 years I've had this song in my life. Back then, I should have been too young to understand what he was singing about, but John Lennon's honesty is universal – it's impossible for anyone to miss the message, regardless of whether you are a child or even speak the language.
I was so thirsty not just to listen and understand, but also to replicate. Needless to say, 'Imagine' was the first tune I learnt to play on the piano. I would spend hours on my own in my room, recording myself singing Jealous Guy a cappella onto a cassette tape, over and over, until I was satisfied that all the notes were in the right place and all the inflections were as Lennon-like as possible.
I lived and breathed John Lennon and became obsessed with his image, as well as his music. I used to draw cartoons and sketches of John in flared trousers and Yoko in mini skirts and over-knee boots. I was such a lucky child as I had a mum who loved fashion and humoured all my ideas – I wanted to wear flared trousers too, which were impossible to find in the 90s, so she would sow triangular pieces of material into my jeans, making them flared. I can''t even remember whether I got teased for this at school…if I did, I had clearly adopted the Lennon attitude and didn't care. To this day, I subconsciously gravitate towards a John and Yoko aesthetic – my favourite fashion items are black turtleneck sweaters and white boots (just like the ones Yoko places carefully on a plinth in the 'Imagine' documentary). I play a Jetglo 330 Rickenbacker guitar – vintage Lennon – and give Beatles photographer Astrid Kirchher as a reference to every single photographer and videographer I've ever worked with.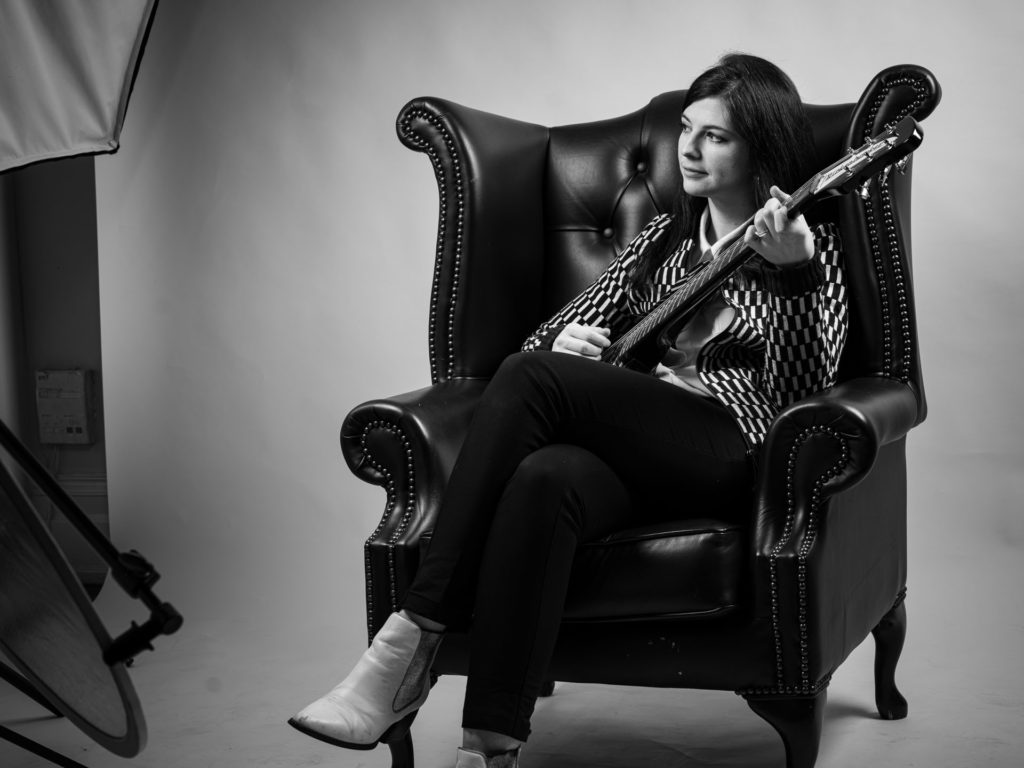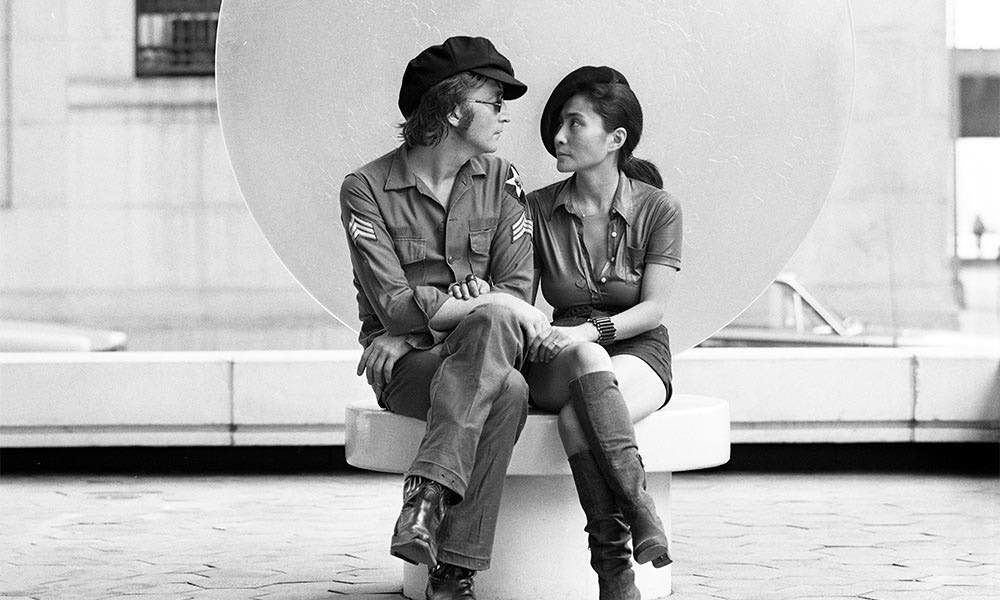 I have not fallen out of love with The Beatles, with John Lennon or with that album and I am still trying to battle those Blue Meanies with my music. Just like my fashion sense, my songwriting aesthetic has remained Lennon-like in approach – if a song isn't honest and doesn't express a true thought or feeling, I seldom bother finishing it.
Imagine may not even be the best John Lennon album, but the universal power of its title track has propelled it into an unparalleled  sphere of musical greatness. I devoured the Beatles and John Lennon's repertoire to the point where they became not just my musical foundation, but the lens through which I learnt to see the world. When I hear the word turnstile, in any context, I start hearing 'Lucy In The Sky With Diamonds', when someone introduces themselves with the name Julia, I have to stop myself from singing "half of what I say is meaningless" and when someone asks me what the answer to any particular problem is, it is always love.