"I've been listening with quite a bit of interest to Roxanne de Bastion", says Iggy Pop in his absurdly low, gravelly voice. I'm sat on the floor of my North London living room listening to BBC6 Music on my fm radio, eyes wide, hands rolled into tense fists that are pressed firmly against my lips as Iggy continues, "She's British, apparently, but was raised between the West Midlands and Berlin where her late father worked as a musician". He goes on to introduce my new album, 'You & Me, We Are The Same' and continues to play three of his favourite tracks off of it ("there's quite a few good things on this record"). It's December 5th, 2021 and this is the climactic finish to what has been a milestone of a year for me. In fact, many of you reading this will have discovered my music over the past twelve months and this is likely to be the first year-round-up post of mine for you. So firstly, hello and welcome! Before I lose myself in the sparkly, recent memory of Iggy Pop choosing to focus his entire show on my album, let me rewind and explore, in the words of another music God of our times, David Byrne, "Well…how did I get here?"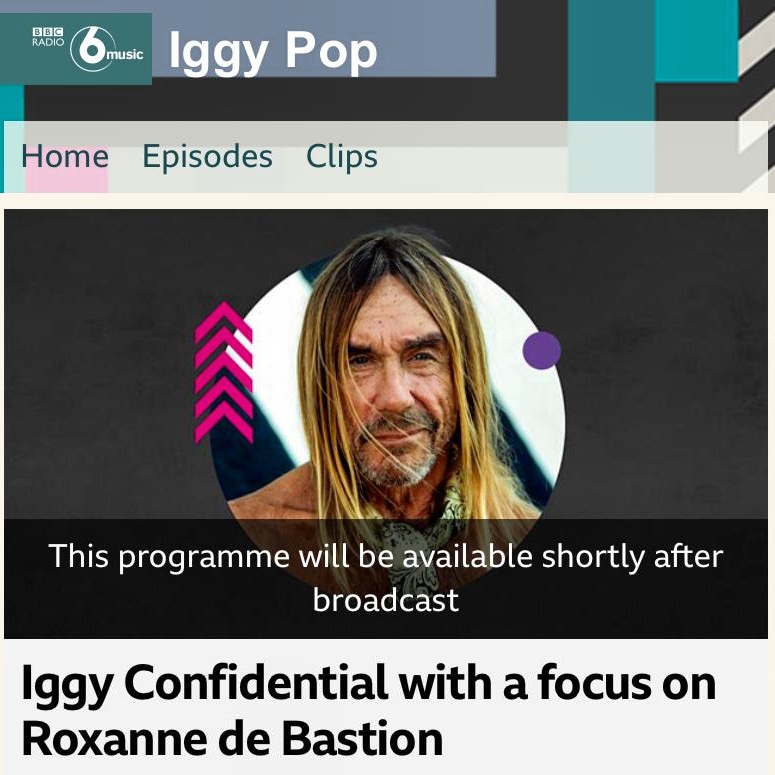 Tiny molecules causing a big stir
Let me tell you, planning and executing an album release as an independent artist in the middle of a pandemic was, to say the least, a bit of a challenge. But in the words of Kamala Harris, "we did it, Joe!" The first months of the year were spent working behind the scenes: building a team via zoom calls, shooting a music video via green screen and keeping in touch with all of you via my socials and Patreon (Hi Patrons!). I was so excited for the first single release of 2021, because in my heart I knew this one would unlock things…and it did.

In May, I finally got to announce the album release (scheduled for September) and share the opening track with you: Molecules. It was one of those songs that came to me within minutes, that highly addictive moment of inspiration us songwriters live for. Having performed it live a couple times pre-pandemic, I felt that it had a real energy to it and it was such a joy to see it resonate…all those little molecules shaking up things in my world. Some of the most exciting moments of the past year were surprise radio plays. I was waiting in line at the post office when Molecules received its first day-time spin on BBC6, amid a flurry of DMs and texts from friends and even the most distant of acquaintances ("Roxanne! I just heard you on Lamacq!"
The song was premiered in Clash Magazine and seemed to create a bit of a splash, gaining attention of loads of new fans and tastemakers. Here's a huge thank you to Steve Lamacq (who ended up playing it thrice!), my dear late friend and radio legend Janice Long on BBC Radio Wales, the Coventry and Warwickshire BBC Introducing team, Gary Crowley on BBC Radio London, Chris Hawkins, Tom Robinson and Daniel Perry over at Absolute for all the radio support this year. With Iggy Pop's most recent spin, it still feels like early days for Molecules and I'm really excited to see where that song will take me.
What was equally as exciting was that people could now pre-order the album directly from my Bandcamp page…and people did. So many of you trusted and supported me by handing over your money months before the album was due, as well as going for the special extras such as test pressings and the boxset (Rox-set!) I put together. I cannot tell you how much that means to me.
I Remember Everything…eventually
In the lull of the summer months, shared my song I Remember Everything. Thanks to you, it won the audition poll on Amazing Radio and was added to the playlist (as Heavy Lifting had done the year before). One day, later on in the year, this little email popped up in my inbox from a complete stranger somewhere in France and it may just be one of the best messages I've ever received (redacted version):
"Hello, I just received your album on vinyl and it is extraordinary. My son, who is autistic, adores it. It is the first time that he is receptive to music and I wanted to sincerely thank you for that"
This, to me, is awe inspiring. I am not too shy to admit my ambitions. Of course I want to reach as many people as possible with my music and I still feel this is just the beginning (may I always feel that way), but at the core of all my ambition lies just this: connecting with humans over something as positive as music. These lovely people weren't even aware that I Remember Everything was inspired by Kim Peak, a highly autistic, extraordinary individual who went on to inspire the Hollywood character Rain Man. I love the full circle of inspiration here, it's pure magic and I'm so grateful I got to be a part of it. I need to create music – it's a natural side product of my very existence, but if I can create something that means something to others and becomes part of their lives, that is everything – and I'll try and remember that.
Speaking of remembering, in early August I returned to the stage! I was due to play two festivals in Germany and at Victorious Festival down by Portsmouth later that month. This had been the longest I'd ever gone without playing live since I was ten years old.
Being in one place for longer than a couple of months and, above all, not having that energy exchange of performing live, was such a shock to the system and I was terrified that I'd forgotten how to do it. You can't practice performing and I was dreading to see just how rusty I'd become. Luckily, festivals in Germany meant that I could combine them with seeing my mum and sister in Berlin (for the first time in a year). They decided to make these shows a family road trip, which made the whole thing far less daunting. Incidentally, I'd emailed Iggy Pop's producer from Berlin, nearly five months before the songs ended up airing on his show. I just thought I'd share that for any musicians reading this – a cold email may not fall upon cold ears, even if there's no immediate response.
The first shows back definitely were a little rusty…whether or not that was noticeable for anyone but me, I wouldn't know. I can tell you that the moment I plugged my guitar in and stepped up to the microphone to soundcheck for the first time in nearly two years, I felt a rush through my entire body and I instantly felt lighter, as if the amplification of my voice lifted a weight off my lungs and a voice in my head sighed "Oh, I remember…this is who I am".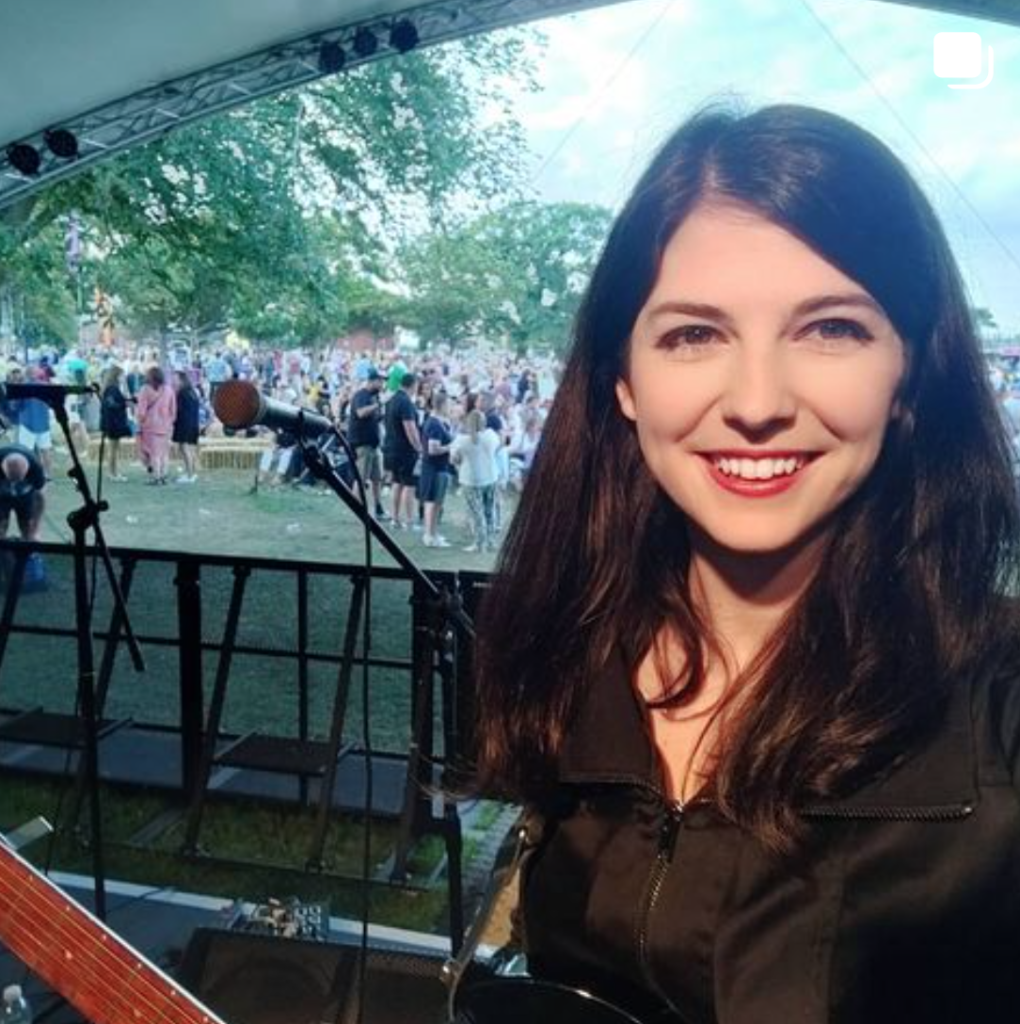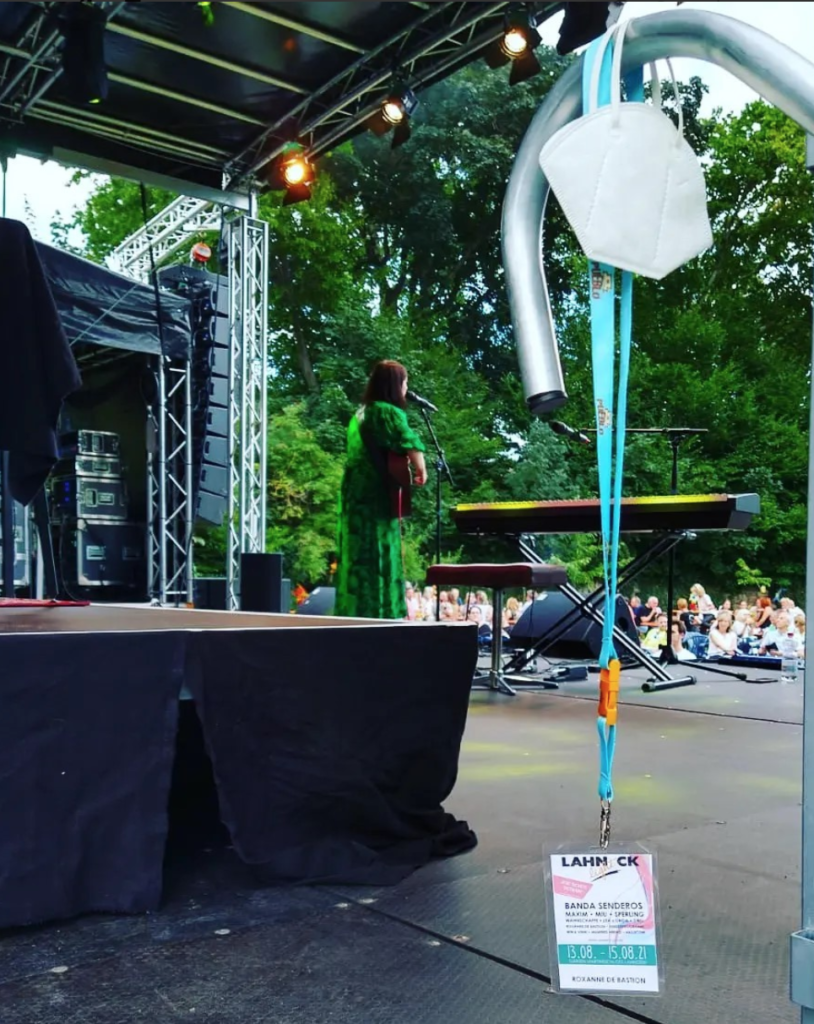 On the horizon, ever illusive…
What followed felt like a four month marathon. In addition to the festivals, August saw me release one final song before the album came out. In line with life seemingly going back to some resemblance of normal, this music video was created without the aid of a green screen, but with a little help from my friends and the kind staff at Rough Trade East. Thank you to all the lovely friends, family members and fans who starred in the video, it feels really special to have you in it! Speaking of special, I even got a little email off Johnny Marr himself (as the track features a jangly 12 string Gibson guitar that used to belong to him), saying "fab song and well done". I chose to see that as a ridiculously good omen for the imminent album release….
On September 3rd, 2021, my album, 'You & Me, We Are The Same' was finally out. For the first time ever, I had proper, physical distribution, which means my album is on sale in actual shops across Europe (the irony of this happening at a time when most retail is closed or slow due to the pandemic does not fail me, but I will take the win, regardless). When someone sent me a picture of my album in HMV, with its own little name card, I cried. On the Sunday of my album release, I received a review in The Observer, which was also featured on The Guardian Website. I don't know about you, but I spend a lot of time running through future scenarios in my head – I suppose some people would call that 'visualising'. At the risk of sounding deeply uncool, I have often imagined my face on the Guardian music page and to see that turn into reality was pretty special. One thing I certainly didn't bring upon by positive thought, because it hadn't even occurred to me, was an actual chart placement. How mad is it that my album made it into the actual charts?! There it was, sat snuggly at #77 in the UK album download charts – this is 100% thanks to all of you amazing people who pre-ordered my album, as all of those orders counted towards sales numbers on the day of release – thank you so much, we well and truly did this together.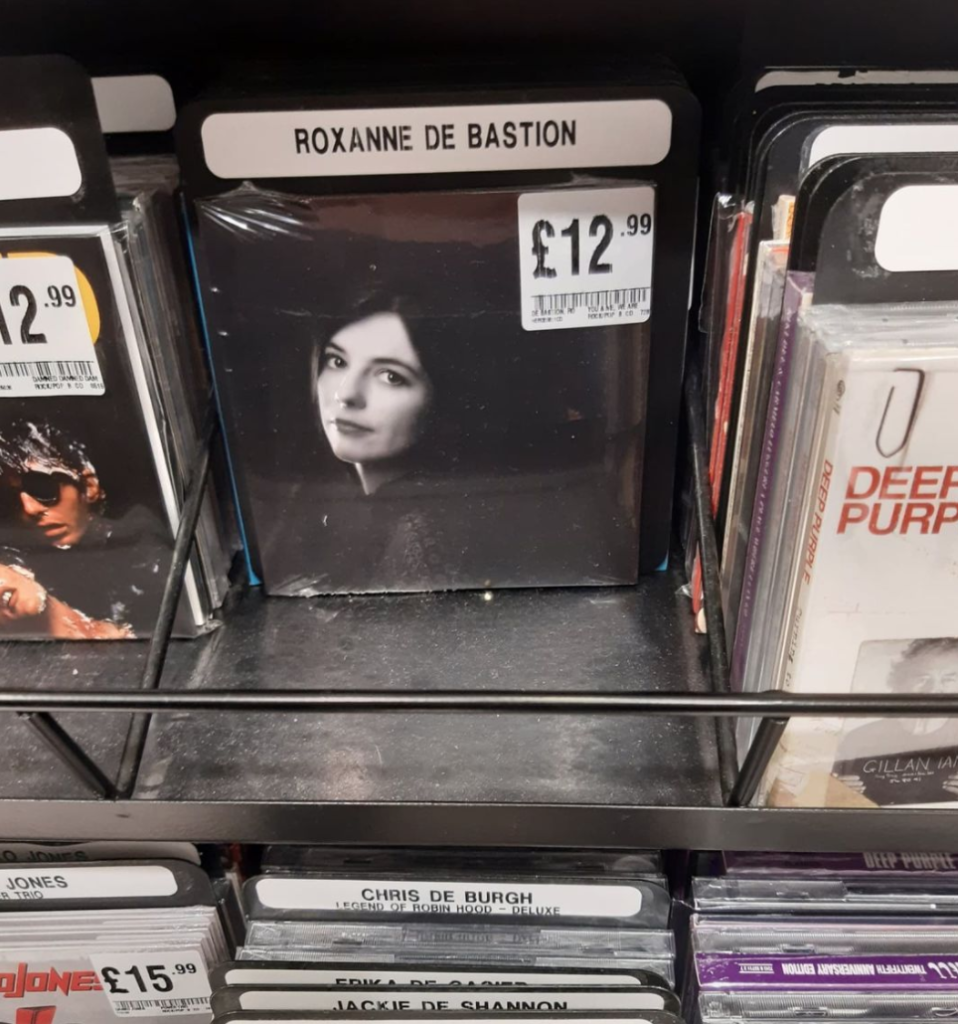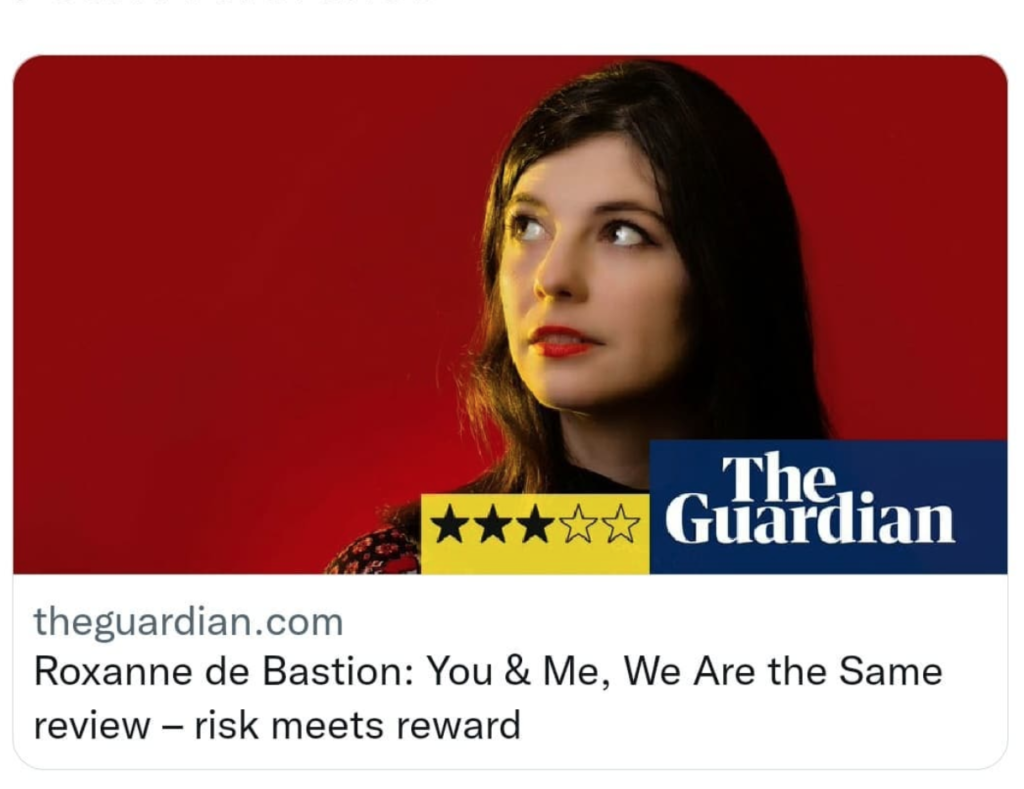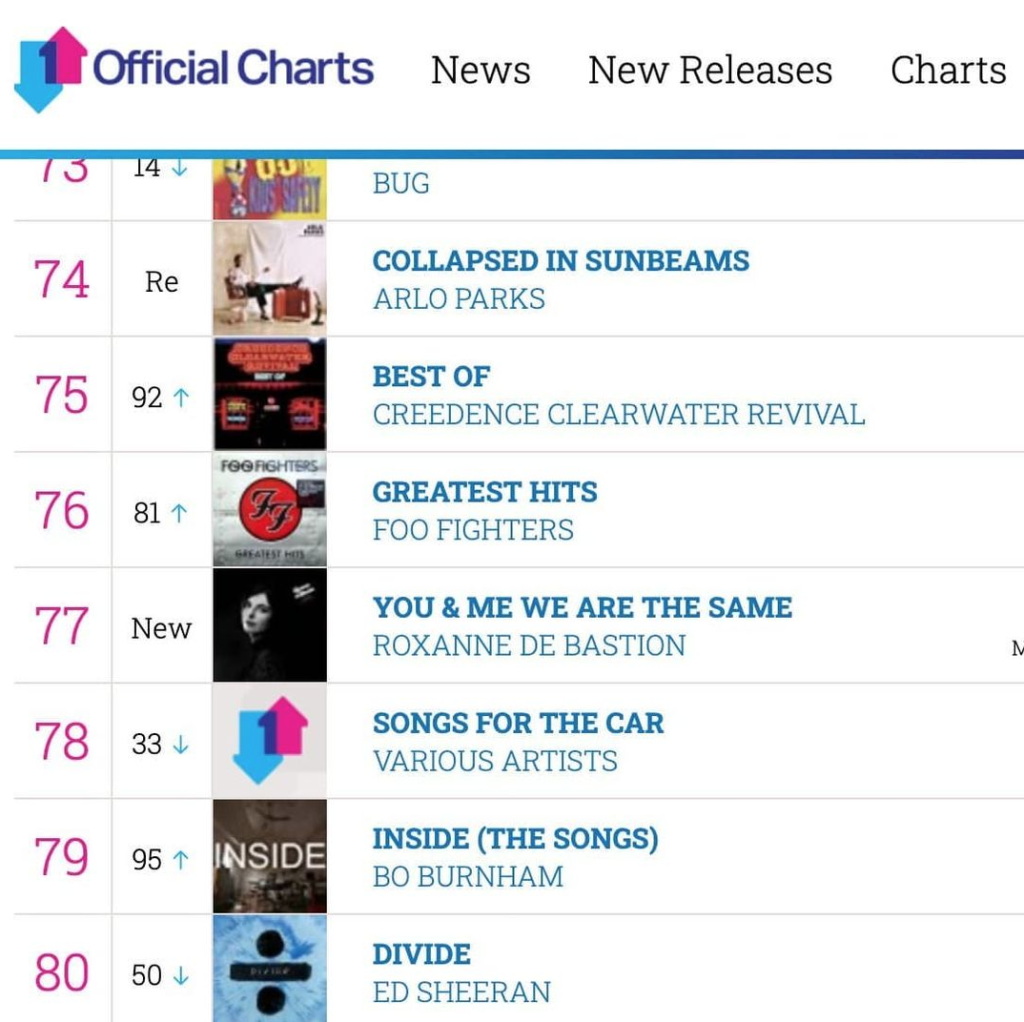 Howard Jones, Nerina Pallot and one glittery golden headline show
It's just as well that I got to play those three festivals over the summer, as I'm not sure I couldn't have handled opening for Howard Jones at Union Chapel otherwise. What a way to get back into gigging…October 1st, 2021, was my first indoor show back since the start of the pandemic and what a glorious return that was. Howard Jones radiates positivity and I aim to be more like him when I grow up. Perhaps he sensed that I was nervous, or maybe he knew it was just a very kind thing to do, but as I was sound checking, he walked right up to the stage and said to us in a really calm, matter of fact way: "All you need to do is just enjoy tonight, because you sound amazing". I could not have asked for a kinder audience and I so enjoyed watching Howard play from the side of the stage.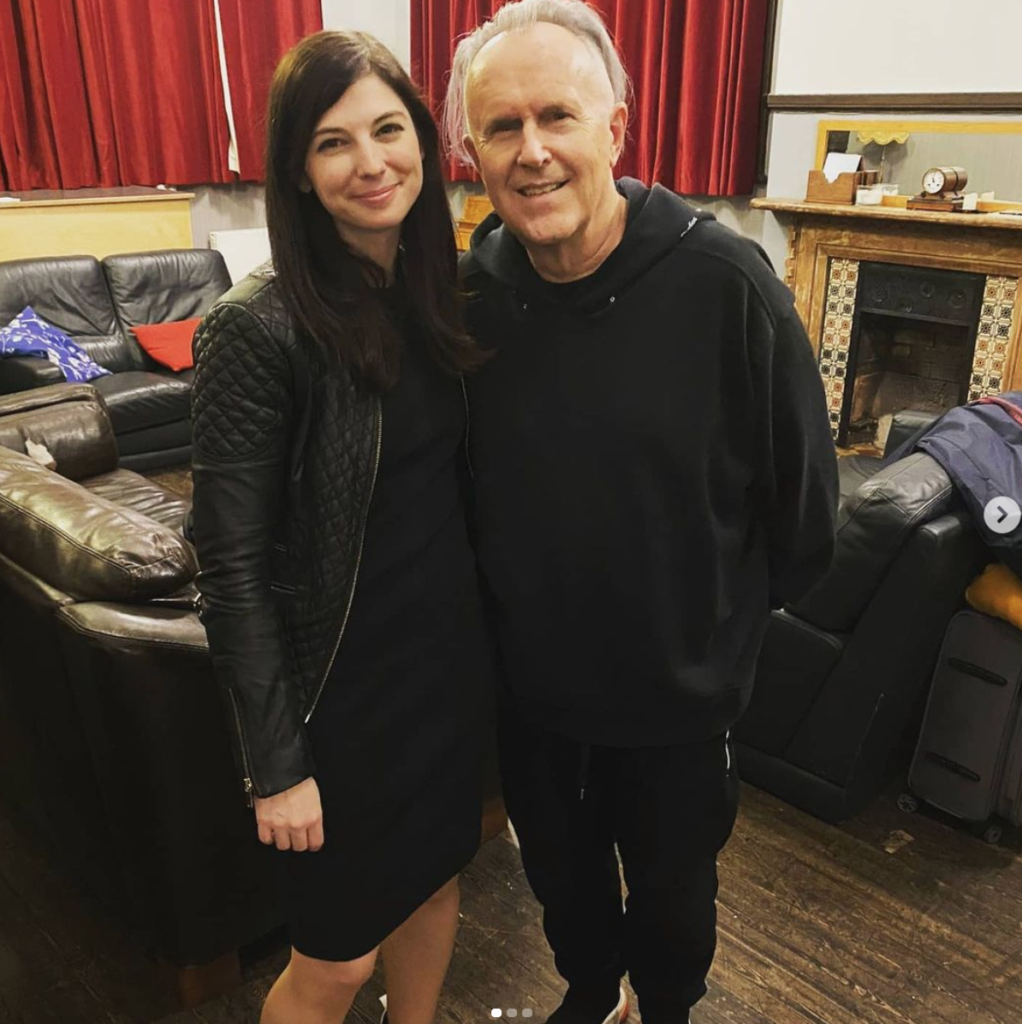 Only two days after the Howard Jones gig, I got to go on an actual tour (remember those?!), opening for the amazing Nerina Pallot. It had already been rescheduled twice, but luckily, third time really was the charm. The first show of that tour was at Bodega in Nottingham. I'd got the train up and as I heaved my suitcase and guitar uphill towards the venue, I had an intense flashback to what felt like a bygone era, as if my brain was running through all the hundreds of times I'd carried my instrument and merchandise through unfamiliar towns. I was no longer used to exerting this much energy and, by the time I'd climbed the staircase to meet Nerina for the first time, I was out of breath and drenched in sweat – not a great first impression on my part. That first night of the tour was packed – 250 people in a small venue, which was quite a lot for my little brain to handle after two years of basically isolating at home. I could either panic or surrender and just go with it. I did the latter. One thing is certain, everybody was so excited for live music and the atmosphere at these shows felt electric. Just look at this amazing crowd at Lafayette, London…I will remember that show for a very, very long time.
Nerina was so generous and made the tour such an incredible experience for me. She really went above and beyond, letting me play her keyboard, letting me borrow her amp and always sharing the backstage dressing room as well as all the snacks. Honestly, I am so grateful and would like to thank Nerina, her family and team, but also her incredible fanbase for the warm reception. I felt so at home on those stages and feel like I made so many friends on that tour.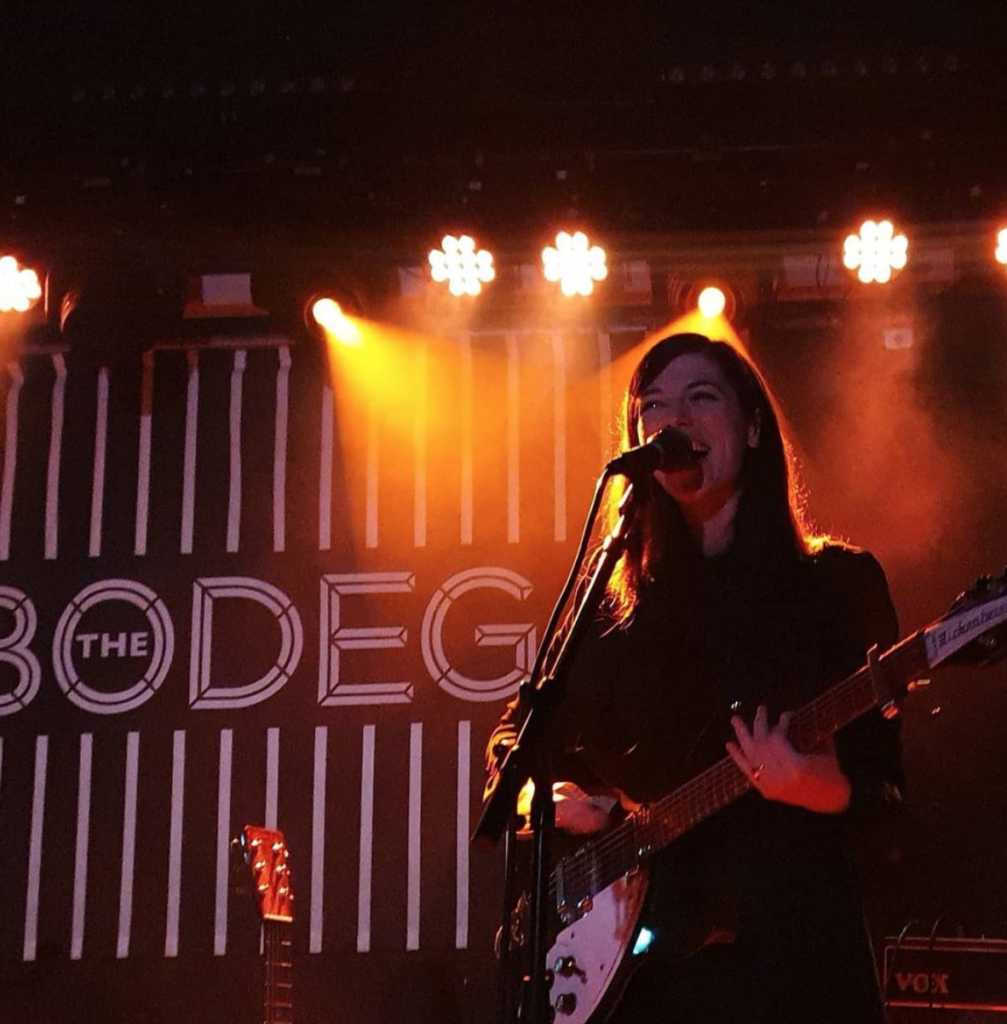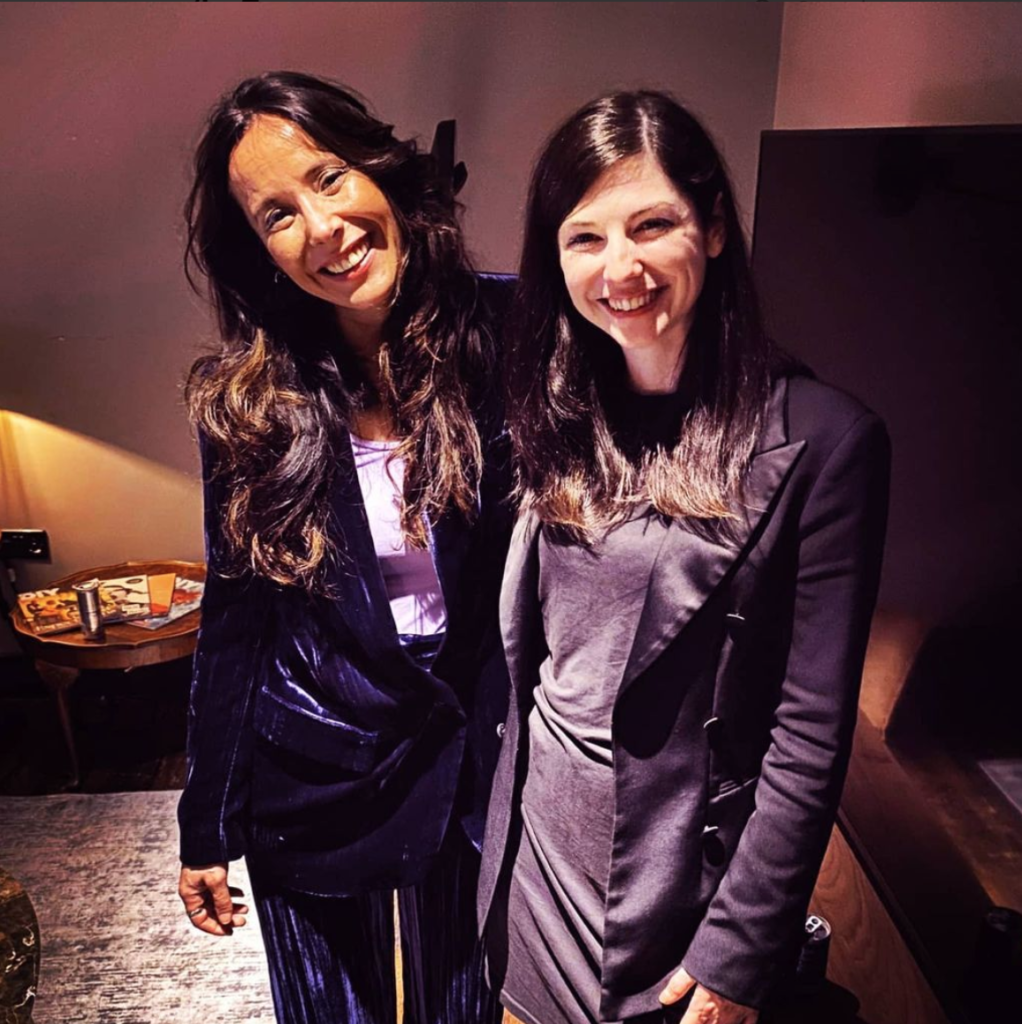 A return to Moth Club in London for my own headline show also felt triumphant. It was exactly a year ago that I'd filmed a live stream show there, singing to an eerily empty room. This time, it was full of familiar, as well as new faces. Thank you to everyone who came along (it was so cool to see some of you rock up in your gold RDB Moth Club T-Shirts from last year's virtual show!), to my wonderful band for joining me on stage and to John Williams for capturing such sparkly, golden moments.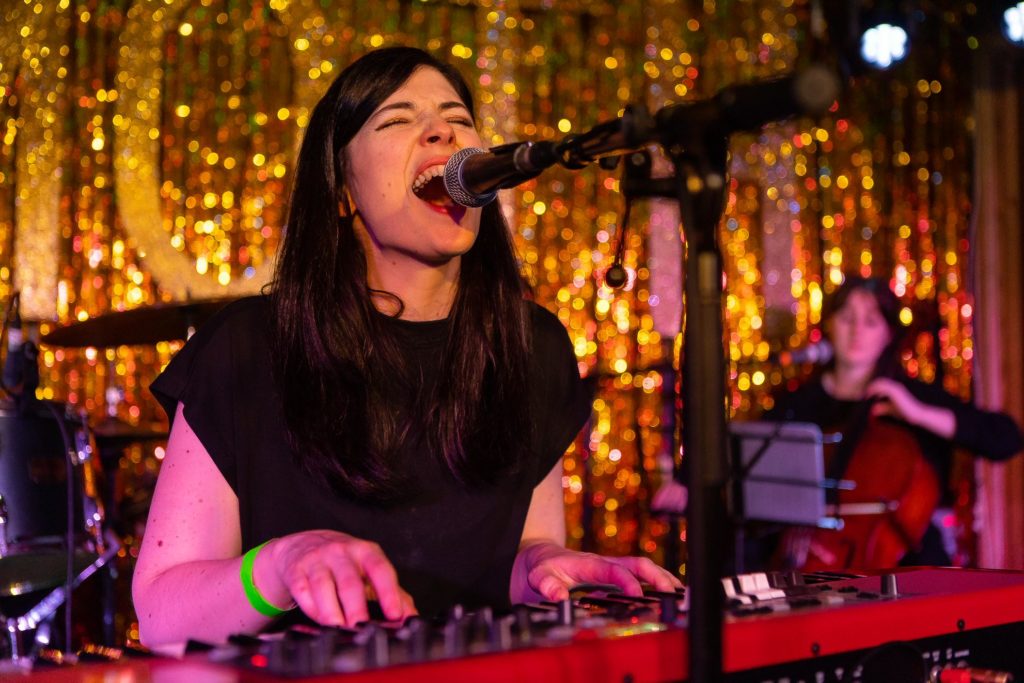 A new variant and all the variables…but also Bernard Butler
We've all grown accustomed to a pivot, a change of plan. Due to the delightful combination of Brexit and COVID, my vinyl was delayed…along with everyone else's. When it finally arrived, two months late, I went on a tour of record shops. As I'm writing this, it's becoming clear that the underlying theme of 2021 was sheer defiance. While traveling around the country in December, amid the announcement of a contagious new variant, strikes and snow storms, seems ill-advised, we persevered and I'm glad we did. Of course, it's easy to get lost in thoughts of what could be, if only the world weren't as it is now (if only David Bowie hadn't died…it really does seem like he was holding the fabric of the universe together, doesn't it?!), but we can but live in this one reality and be grateful for our existence and all the good things in it.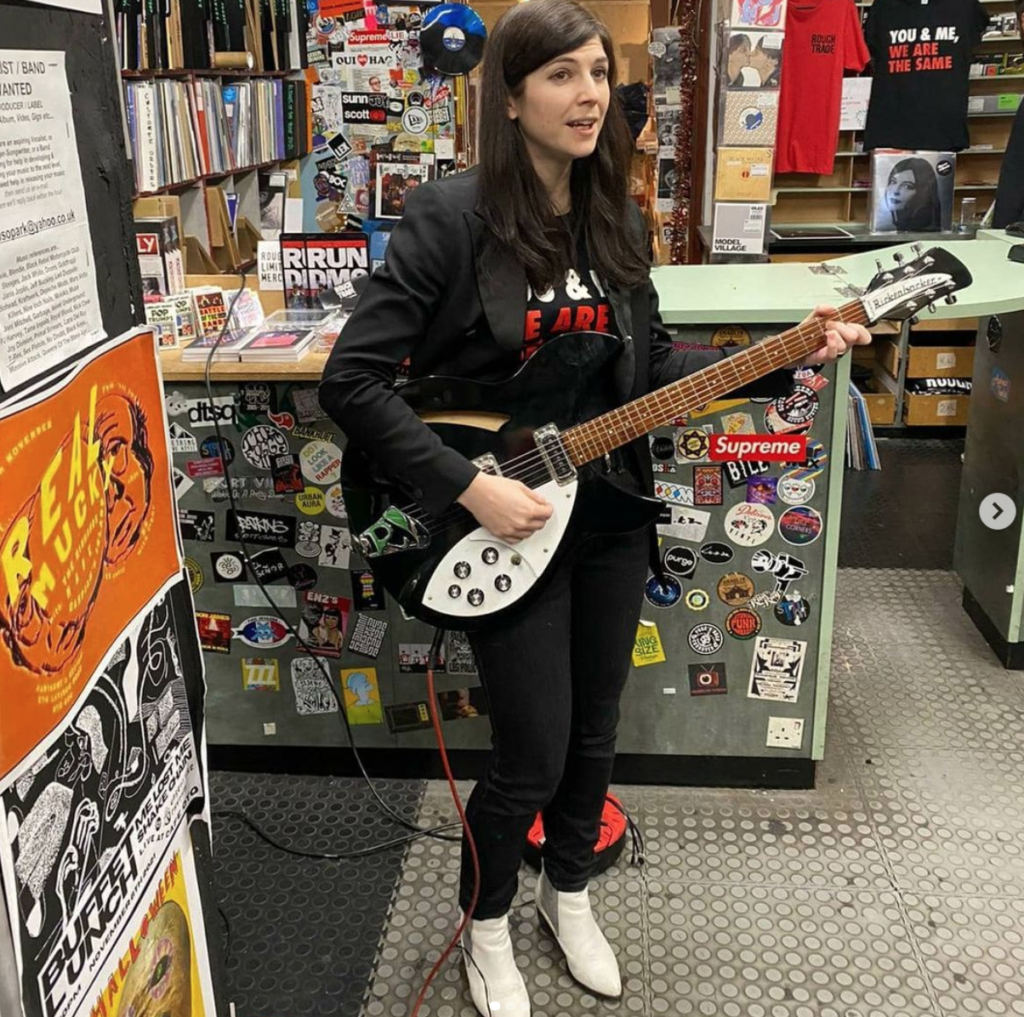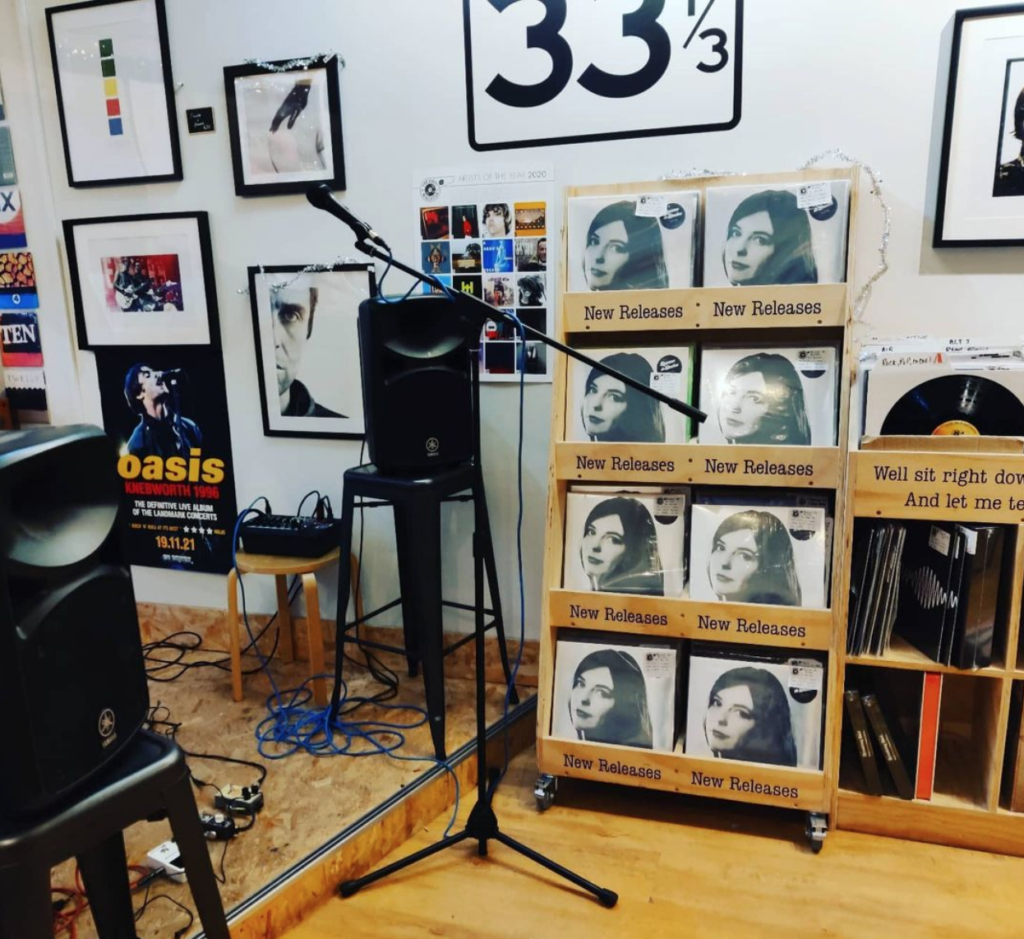 Speaking of good things, opening for Bernard Butler in December felt like such a beautifully appropriate way to round off the year of 'You & Me, We Are The Same'. Sharing the bill with my producer at his very first solo shows in twenty years (!!!) was such a huge honour. The first venue was a stunning church in Worthing, right by the coast. The more I think back on this, the more unreal it feels, like something I would manufacture in one of my day dreams. Bernard had an incredibly relaxed attitude towards these shows (perhaps that's the only way to approach your first solo headline show in two decades, the enormity of it might otherwise be crushing) and it was so fun to be able to share that moment with him. He played an incredible set consisting of new songs, solo songs, songs by McAlmond & Butler and even a couple old Suede songs. As for my performance, it's not always easy to be well and truly in the moment when I play, but for those two shows (and that first one in Worthing in particular!), I loved every single second of it. It was so great to meet you all and I hope you'll join me for a show or two of mine in this new year. In between those two shows, I sat on the floor of my North London flat, listening to Iggy Pop pronounce Bernard Butler's name, with a strange emphasis on the second syllable ('BerNARD'), so we're very close to tying a neat little bow around this massive end-of-year-review.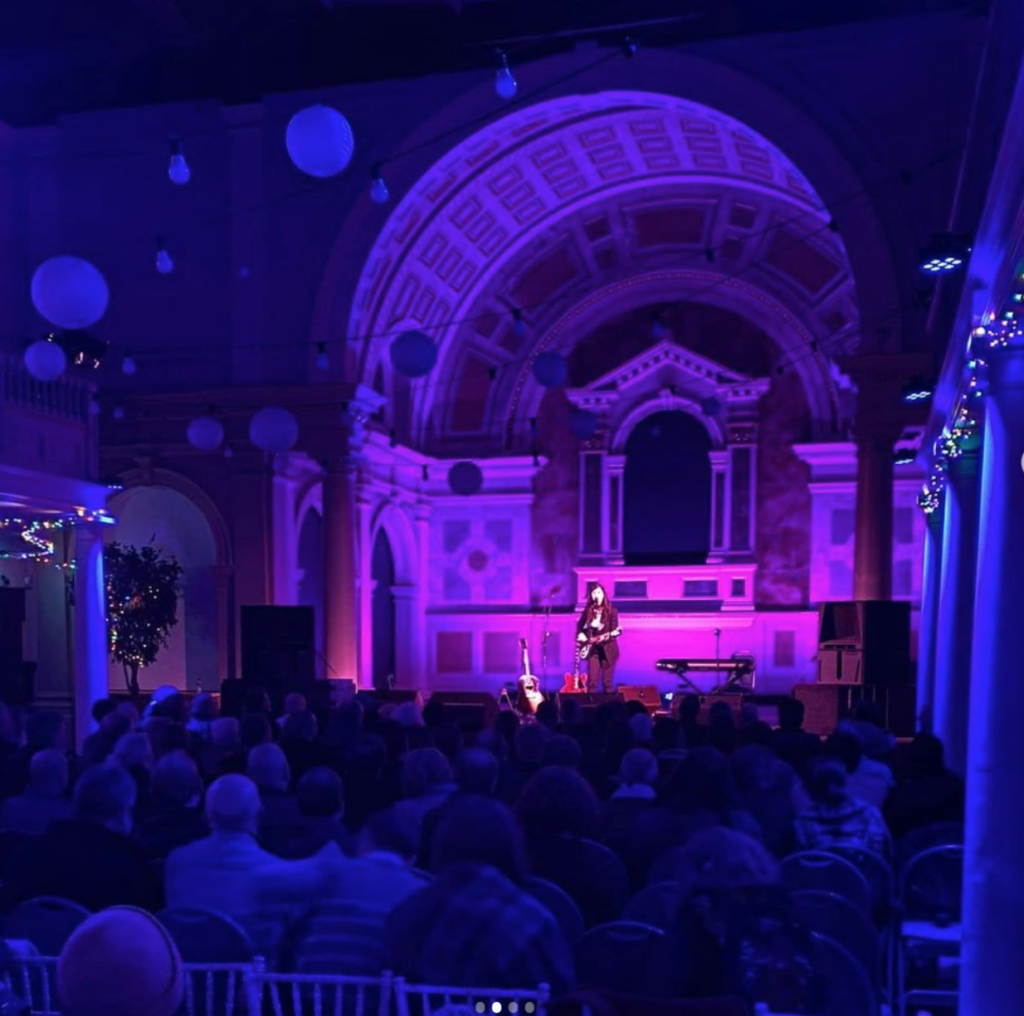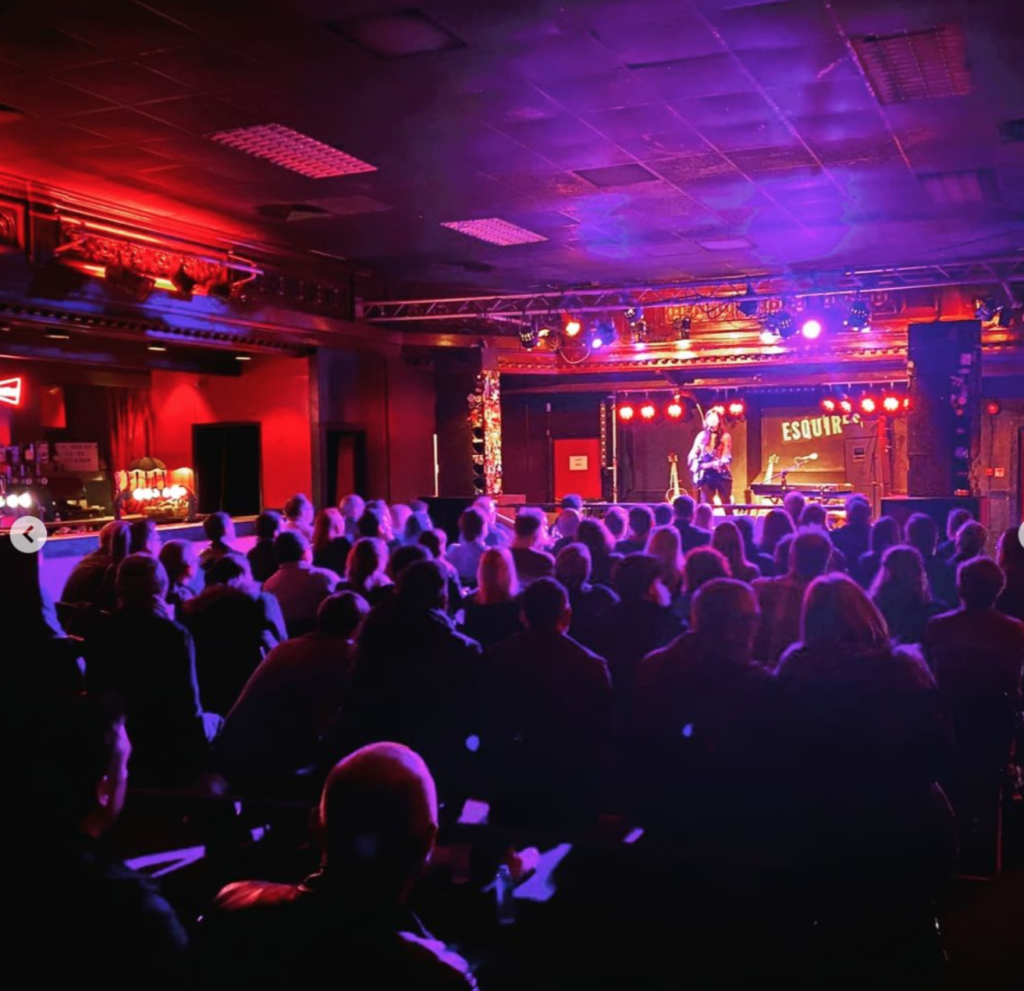 You & Me, We Are The Same
We're very nearly at the end, I promise. Most of you reading this will know, but this album is dedicated to my dad, Richard de Bastion. Truth be told, I was so nervous to release it. Not because I wasn't immensely proud or excited, it's just that I was worried for myself. I knew I was going to have to do a lot of press (a very nice problem to have) and I wasn't sure how I would handle talking about losing my best friend. I was scared to be that vulnerable. But something strange happened. Every single zoom interview I had, it transpired that the journalist I was speaking to also recently suffered a parental loss and they were eager to share that with me. I think this is why the album is resonating. It's a slice of truth. I didn't have a single conversation where I felt uncomfortable. In fact, I usually felt uplifted and felt that I'd made a genuine connection with everyone I spoke to about it. I can see now how much I needed to talk about the loss, it really helped me. After one of the Bernard's gigs, someone asked me how I do what I do, i.e. how do I sing that deeply personal song about grief (The Weight) and the answer is love (it always is). It's not always easy to be that vulnerable and yes, some gigs are harder than others, but overall I've had such a positive experience being open and sharing with you all this year. Thank you for sharing with me too – I feel we are all stronger for it.
One final thing before I sign off – I am acutely aware of my privilege. I have been able to take some health risks in 2021 in order to play all these live shows. I have friends, musicians and fans alike, who are clinically vulnerable or care for people who are and they have not been so fortunate. I have no wish to live in an ableist society that doesn't consider this a problem. I am so grateful to everyone coming out to see live music, so here's a reminder that if we all wear masks and test ourselves as a matter of course before we go out, it would mean that others who are less fortunate would be able to enjoy live music again too. So here's to a kinder 2022.
You know, it should have been easy to write up this summery of my past year. As you can see, having reached the end of it, it wasn't for a lack of material (I haven't even mentioned that day my face was all over Sky News, my continued work with the FAC or that 2021 was the year I became a radio host – hello Boogaloo!). And yet, I found it hard to muster up the appropriate amount of motivation needed to do it justice in its retelling. I feel a dissonance of gratitude and lethargy, In fact, I am physically and mentally exhausted and by the time my fingers reluctantly start typing, we are already eight days into 2022. I know I'm not alone. Collectively, we've grown weary of welcoming a new year with too much optimism and know better than to fill our diaries with plans and resolutions. For many of us, it was yet another Christmas without loved ones, a New Year's Eve on the couch and, for me, a third stupid year that I have to start without my dad. Despite the lack of ceremony, 2022 is here and so are we. You know how they say that if you can remember the 60s you weren't really there? Perhaps the same is true in a slightly more morbid fashion – if you didn't grieve throughout the pandemic, you didn't really experience it.
But we must keep filling those diaries and we have to continue putting good energy out into the world. I intend to do just that. In six week's time, I am going on the most ambitious tour yet – 16 shows across the UK and I cannot wait to see you there. I appreciate we are all holding our breath a little, but as it stands, cases are going down and, as long as we keep taking care of one another, we might just be able to enjoy all the sparkly moments that 2022 has in store for us. I, an impatient soul, cannot wait to see what they are.